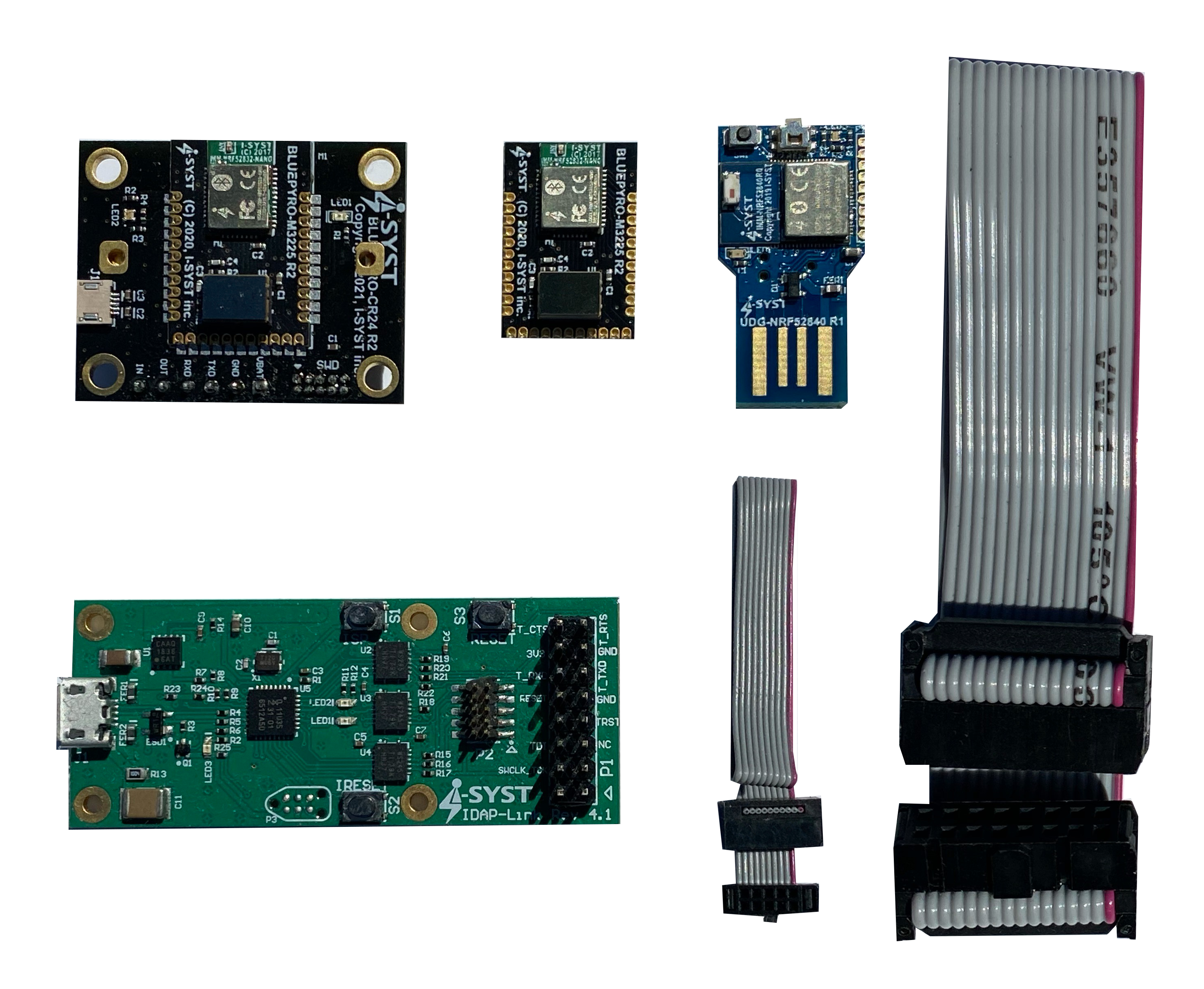 NEW! The BLUEPYRO-M3225 is an ultra low-power, miniature (22 x 15mm), low profile motion/proximity detection System on Module.
It is an integration of an I-SYST BLYST Nano Bluetooth(R) 5 module with an Excelitas PYD2592, a dual element PIR sensor with digital output and wake-up/sleep mode functionality.
With a 64MHz Nordic nRF52832 ARM(R) M4F at its core and 27 programmable GPIO, it is the perfect solution for fast times to market, while addressing the growing global demands for additional sensor functionality and connectivity, particularly in support of low-power, low-cost, industrial design, IoT application requirements.
A fully open-source SDK is available for writing user application firmware directly on the module. Hence eliminating the requirement of an external MCU, reducing costs and time to market.
PYD2592 KEY FEATURES
The PYD 2592 is a parallel opposed format, two elements detector based on fully RohS compliant pyroelectric material. The signal is converted to a digital value using Sigma-Delta and DSP techniques. A configurable motion detection unit is implemented. Once motion was detected, an interrupt will be sent to the host system. Putting the host system to sleep an overall ultra low power consumption will be achieved. All data is accessible by the host system to enable advanced signal analysis with your own detection criteria.
Integrated digitization
Motion detection unit with Interrupt function
Responsivity: 3.7kV/W
Low-power consumption of only 3μA at 1.8V
Dual detector with 2×1mm2 elements
146° field-of-view
LCC SMD housing for re-flow soldering
Details: https://www.excelitas.com/product/pyd-2592-dual-element-low-power-smd-digipyro
BLYST Nano Module Features
Built-in ceramic antenna
Built-in coils for low power DC/DC mode
Built-in 32 MHz & 32.768 MHz crystal for low power
Dimensions: 10 x 7 x 1.6 mm
No extra PCB spaces or any external components required on users' application board
All I/O pins of the nRF52832 are exposed to pads around the edges of the module to take full advantage of the nRF52832 and for easy assembly without compromise
FCC & CE certified
nRF52832 Features
Single-chip, highly flexible, 2.4 GHz multi-protocol SoC
32-bit ARM Cortex-M4F Processor
1.7 V to 3.6 V operation
512 kB flash + 64 kB RAM
Supports concurrent Bluetooth low energy/ANT protocol operation
On-chip NFC tag for Out-of-Band (OOB) pairing
Up to +4 dBm output power
-96 dBm sensitivity, Bluetooth Low Energy (BLE)
Thread-safe and run-time protected
Event-driven API
On-air compatible with nRF24L and nRF24AP series
2 data rates (2 Mbps/1 Mbps)
PPI - maximum flexibility for power-efficient applications and code simplification
Automated power management system with automatic power management of each peripheral
Configurable I/O mapping for analog and digital I/O
3 x Master/Slave SPI
2 x Two-wire interface (I²C)
UART (RTS/CTS)
3 x PWM
AES HW encryption
12-bit ADC
Real-time Counter (RTC)
Digital microphone interface (PDM)
Radio

Frequency Band

2.4 GHz ISM

On-air data rate

2 Mbps and 1 Mbps Bluetooth LE 1 Mbps ANT

2 Mbps and 1 Mbps 2.4 GHz proprietary

 

Output power

Programmable: -20 to +4 dBm in 4 dB steps

Sensitivity

-96 dBm Bluetooth LE 1 Mbps

-89 dBm Bluetooth LE 2 Mbps

-93 dBm 1 Mbps ANT

-30 dBm whisper mode

RSSI

1 dB resolution

Radio current consumption with DC/DC at 3V

7.5 mA – TX at +4 dBm output power

5.3 mA – TX at 0 dBm output power

5.4 mA – RX at 1 Mbps

Microcontroller

CPU

ARM® CortexTM M4F

Floating Point Unit

Yes

Memory

Flash 512 KB (+ cache), 64 KB RAM

GPIO

32 configurable

Peripherals

NFC

NFC-A Tag

ADC

12-bit 200 ksps

Comparators

General purpose, low-power

Interfaces

SPI/2-wire/I²S/UART/PDM/QDEC

Security

AES-128/ECB/CCM/AAR

Timers/Counters

32-bit

 

 

System

System peripheral bus

20-channel PPI

Power supply

Automatic system power

 

System current consumption DC/DC at 3V

DC/DC (1.7 V to 3.6 V), LDO (1.7 V to 3.6 V)

0.3 μA – No RAM retention

1.2 uA – All peripherals in IDLE mode

1.6 uA – All peripherals IDLE mode (32 kHz + RTC) 20 nA per 4 KB - RAM retention

Performance

Coremark

215 EEMBC CoreMark® (3.36 CoreMark/MHz)

58 CoreMark®/mA (Flash)
Smart Home products
Industrial mesh networks
Smart city infrastructure
Wireless intrusion detection
Battery operated